Are You on Another Diet?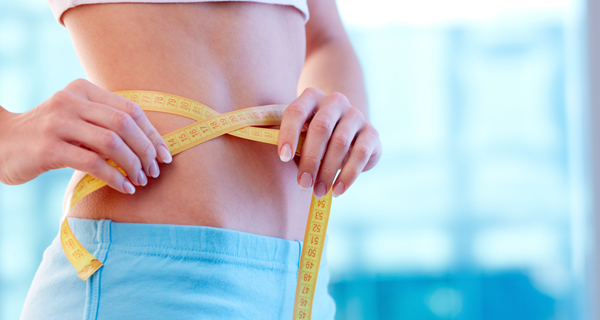 Weight loss programmes; if I had to list them here, would take up the whole article and more! Everyone looks at them like a diet – but do you really want to be on a diet for the rest of your life? Probably not, but you could manage your weight more easily if you understood what makes you put on weight and how food works.
In today's World the average person eats like an athlete. In other words their meals consist mostly of carbohydrates.
We have a huge problem with diabetes today, Type 2 diabetes is directly related to diet and can be halted with dietary changes. Our grain consumption is too high. The majority of people are either sitting at a desk, sitting in a car or standing in a shop - they are not running a marathon.
Where are those carbohydrates going? Guess what, turning to fat! People are hungry at lot of the time because they are filling up with carbohydrates when their body is actually asking for protein to keep them lean and strong and full of energy.
Weight Loss
The more carbohydrates you eat, the fatter you get. It is protein that builds muscle and repairs the body, protein stops hunger and it is 'real' food.
If you were an Olympic athlete that amount of carbohydrates would be fine because you would be regularly using them up. The secret is to omit 'man made' carbohydrates like bread, pizza, biscuits, cakes and pasta, from your diet and concentrate more on high quality protein, in the form of eggs, meat and fish (not smoked or processed as these contain nitrates which can be a risk factor in some cancers).
Eat 'natural carbohydrates' from fruit and vegetables. Especially root vegetables like sweet potato, carrot, parsnip, beetroot, celeriac etc and use brown rice as well. Instead of bread sandwiches, buy Cos (Romaine) lettuce and use the lettuce to wrap the contents of the sandwich or even better, take a salad box to work with meat/fish or eggs and lots of great raw salad vegetables and some rice. Add loads of olive oil – contrary to what most people think - good oils like olive and flax are NOT fattening.
What is fattening is saturated fat and hydrogenated fat from the skin of fowl and the fat of meat and from unstable oils like corn and sunflower, especially when heated.
Do you really need that cappuccino and muffin midmorning? Try a banana and a cup of organic green tea, you will learn to love it because of its huge health giving benefits.
Try eggs instead of cereal for breakfast and experiment with spelt and rye bread, they both will give you so much more energy and you will lose the bloating that comes from wheat.
This all means that you don't have to starve yourself, you can enjoy your food knowing that it is going to support you and keep you slim.
Finally, if you want to know how to increase your metabolism and burn fat, go to the gym and lift weights, it works wonders. However, DON'T do this without the supervision of a trainer initially.