Best Foot Forward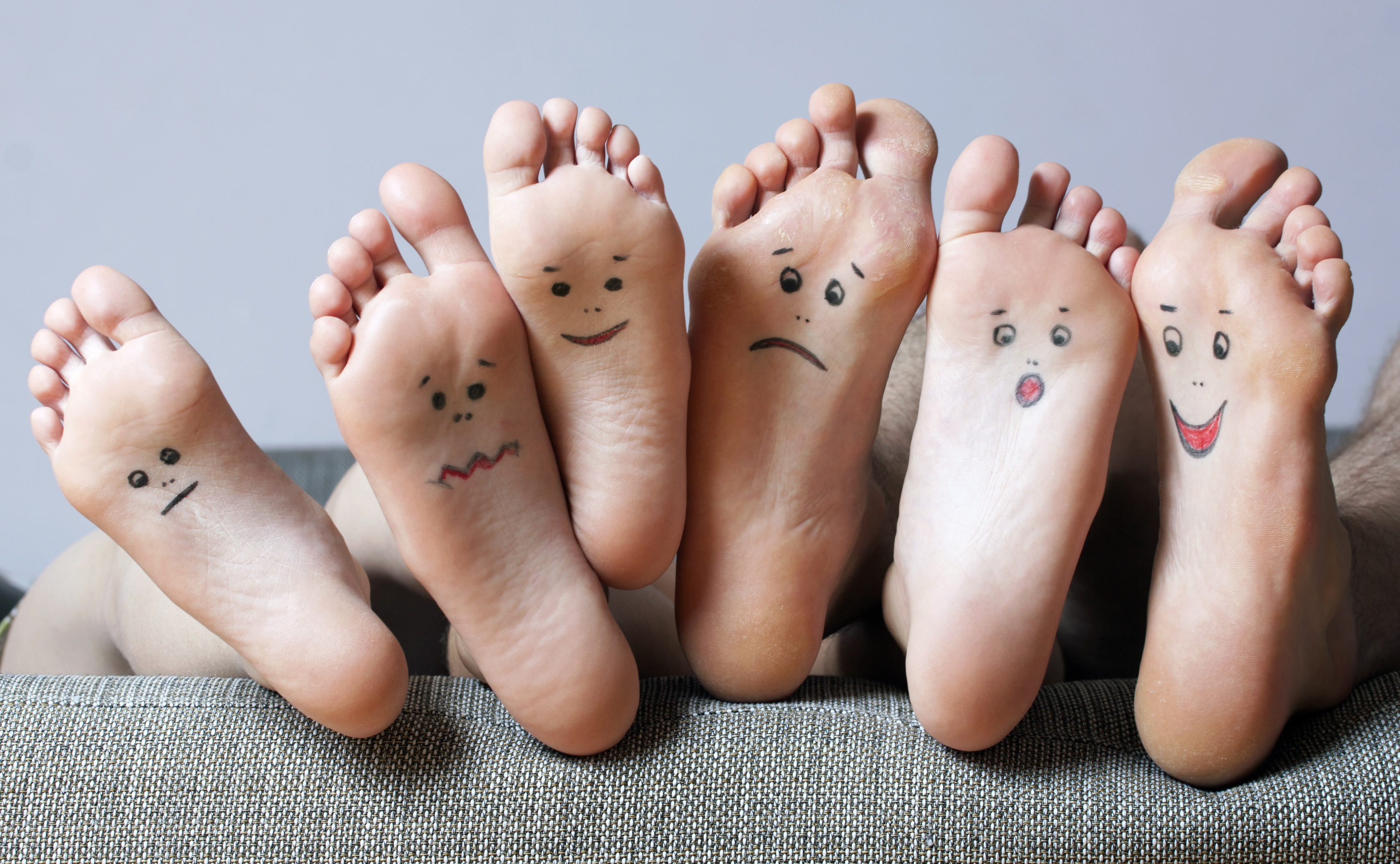 How could they have got into that state? Well, with all the wonderful new products on the market you don't have to spend a fortune in the beauty salon, podiatrist or chiropodist.
Calluses
No problem. Just use a removal cream, it's DIY sitting in the bath. Do you spy a verruca coming or nasty looking wart? You can deal with that at home too. Flaky heels, there is a cream for that too along with a good foot scrub and exfoliate.
What About Those Nails?
Get a good quality nail clipper and a "foot strength" nail file. Then scrub your nails with a nail brush and hot soapy water, followed by cuticle and nail solution especially for the feet. Push the cuticle back with an orange stick, dry off and moisturise well.
So by now you should have smooth feet and fixed all the nasty's. No reason why you can't keep doing this every day in the shower or bath until you have feet fit to be seen without shoes again.
Of course, your legs are attached to your feet, they get tired and dry too. So it is always a good idea to moisturise your legs daily. Just before you go to sleep is always a good time to moisturise both legs, hands and feet, so leave your creams by the bed.
Also ladies, too much moisturiser on your legs in the morning can make your tights sticky and if you wear 'hold-ups' they will fall down!!
Are you a runner? Are you an avid sightseer? Before you start it might be good to have a pair of sports insoles to hand to keep you comfortable over those long distances. It probably would also be a good idea to use blister prevention as well, you can use this on any area of your feet, toes, heels etc – use before putting on socks or shoes.
Are you a cold weather walker or a winter sports person, or even someone whose feet freeze while waiting for the bus? If so Thermal Insoles are invaluable. They keep your feet warm and toasty even on a freezing day. These thermal Insoles contain a soft fleece layer which helps keep feet warm and comfortable, whilst also allowing feet to breathe, by absorbing excess perspiration.
There is even something for the disco babes – 'Dancing Feet'! These are cushions for the balls of your feet to keep you upright all night long.
So now you have everything you need to show off your feet to the world...