50 Shades of Supplements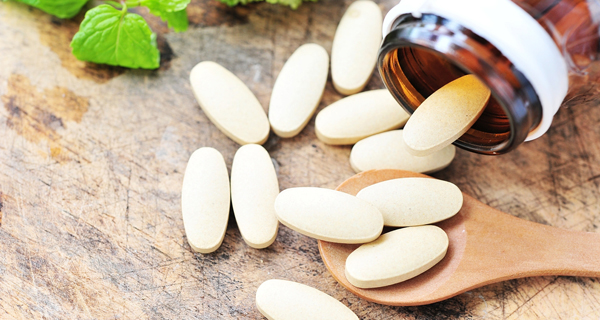 So you've read the book and are wondering what to do next. Well help is at hand, let's look at what you can take and what to expect.
Swanson have a range called "Passion" - within this range there is practically everything that you could want to enhance your sex life! Check out our top picks below:
1. Maca
Maca is believed to help sexual performance and boost libido in both men and women, it is also a hormone balancer, so can be used during menopause and to support bone health.
2. Horny Goat Weed
This has been around for centuries. It is another libido strengthener. Horny goat weed was named after the shepherd who discovered it because he noticed that his flock were more interested in mating when they ate the herb!
3. DHEA
DHEA is famous for recapturing youth because it is called the mother of all hormones. DHEA is the crucial building block of estrogen and testosterone. Swanson Supreme DHEA for Intimacy: This has not only 25mg of DHEA but also contains a blend of invigorating herbs such as yohimbe and damiana.
4. Mega Yohimbe Extract
Mega Yokimbe Extract can increase blood flow to extremities, ie your genitals. For men it can increase testosterone levels, and in women it can increase feelings of sexual arousal.
5. Mega Tribulus Extract
This is now meant to be the best testosterone supporting supplement, Mega Tribulus extract provides a powerful boost for sexual arousal and stamina.
6. Catuaba Bark
Used for centuries to promote sexual vitality by the Tupi Indians and other native Brazilian tribes - Catuaba is gaining worldwide recognition as a natural virility booster.
7. Tongkat Ali
Tongkat ali (yes I did spell that correctly), also known as 'Longjex' is a Malaysian herb, used for centuries as natural way to increase libido and enhance sexual performance and stamina.
8. Womens Intimate Performance
Women's Intimate Performance contains 11 herbs to enhance women's sexual responses.
9. Ultra Passion Response Male
Ultra Passion Response Male contains a mixture of Tongkat Ali, Argenine and Avena Sativa, so is a fast working, all round sexual enhancer for men.
10. Damiana
This is both a men's and women's sexual tonic herb. Try taking 3-4 grammes before the 'event'. Damiana also has anti-depressant properties. Warning, do not take when pregnant.
11. Muira Puama Root
One of the most esteemed herbs from the Amazon, now a scientifically proven aphrodisiac. Muria Puama root helps with male and female impotence difficulties, erectile dysfunction, menopause. Perimenopause and menstrual symptoms.
Other products that are worth exploring are Swanson Passion Arginine Arousal Gel for women, and Swanson Passion Maximium Arousal Gel for men, both of which can also be used with condoms.
Another popular herb is Gotu Kola, which is used to increase libido in women and is also regarded as one of the most important rejuvenating herbs in Ayurvedic medicine. It is known to increase blood flow to the sexual organs and to help memory (this could be useful to find your way home after a romantic night out!).