How to Help Dogs with Food Allergies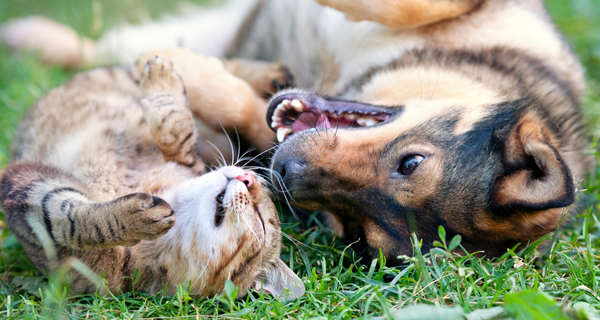 Is your dog itching and scratching? Do they have frequent ear infections or poor coat quality? You could be contributing to your dog's distress without knowing it if she's allergic to what you're feeding her. Food allergies are a rising concern with dog owners and it seems like more and more dogs are suffering from them.
If a food allergy is suspected all the components of the dog's diet, including treats, must be looked at. Owners may also consider choosing a complete food with a single protein source and a single carbohydrate source that the dog has not been exposed to previously. This reduces the variety of proteins the dog is faced with and thus, the likelihood of a reaction.
Phyto-force recommend foods containing potato as a carbohydrate source, as they feel dogs digest them better than grain-based diets.
A fish and potato diet is often the best place to start, provided of course these ingredients have not formed part of the diet to date. Although many foods are now labelled as wheat-gluten-free there can be cross-reactivity with other members of the wheat family like spelt, rye and barley.
Rice is another common carbohydrate source in hypoallergenic diets but it does not suit all dogs.
The dog must get absolutely nothing other than the selected food for the entire period, and this includes treats and titbits. Once the condition has settled, individual foods can gradually be added back into the diet, one at a time.
A few weeks should be allowed between each new addition so that if the dog begins to react, the offending item can be identified and permanently removed from the diet. Some vets advise using a sacrificial protein source for a couple of months until all clinical signs settle down, then to introduce a new protein source on which to maintain the dog.