Prostate Health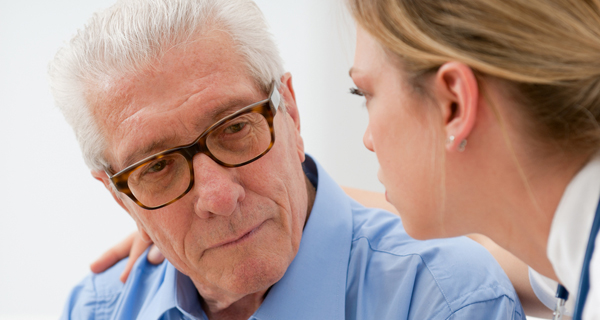 It's always a scary subject for men. It is estimated that men between the ages of 50-79 have a 1 in 6 probability of being diagnosed with prostate problems. Benign prostatic hyperplasia (BPH) is a common condition that affects more than half of all men by age 50 with symptoms often appearing as early as age 40. It is characterised by a slow, progressive enlargement of the prostate gland which eventually causes problems with urination. With this in mind knowledge of how to start supporting your prostate now can take a lot of the worry away about the future.
The use of herbs to support prostate health and proper urinary function have gained Worldwide popularity, particularly in Europe, largely due to the success of a number of clinical trials. In Germany and Austria plant-derived products are often used as first-line treatment options for prostate problems. Below we've compiled a list of the top 5 herbs you may wish to include in your diet to treat existing problems or prevent prostate problems later.
1. Saw Palmetto Berry
As an anti-inflammatory agent, Saw Palmetto is great for treating problems of an enlarged prostate. Double blind, placebo-controlled clinical trials utilising saw palmetto demonstrate marked reduction in symptoms without the side-effects associated with drugs. Whilst drugs can take up to 6 months to a year to work compared with 30-45 days for the Saw Palmetto.
2. Vitamin E
Vitamin E is a potent antioxidant which protects cellular membranes in the prostate and urinary system from free radical destruction.
3. Vitamin A
Vitamin A is important in the maintenance of skin tissue and is an important vitamin involved in testosterone metabolism. A deficiency of Vitamin A and Zinc has been shown to be associated with prostate cancer.
4. Zinc
A healthy prostate should have a higher concentration of Zinc than any other organ of the body. Did you know that every time a man has sex they lose Zinc? Pumpkin Seeds are a great natural source of Zinc your body can easily absorb.
5. Nettle Root
Nettle Root acts as a hormone balancer, urine system booster and can even prevents your tubes from clogging up!
Whilst incorporating any of our top 5 herbs into your diet will go some way to tackling existing issues and preventing future problems, the liklihood is you don't want your kitchen cupboard cluttered full of supplements! Rather than picking out individual herbs to support your prostate how about choosing a prostate support supplement that has the majority of the top 5 herbs in?