Natural Swanson Premium Wild Yam Cream
Features avocado oil, jojoba oil and select herbal extracts
Paraben-free
A Native American tradition for women's overall health and comfort. The root of the wild yam plant, which is found across the Midwest and eastern United States, as well as Latin America and Asia, has long been used in traditional Native cultures.
Swanson Premium Wild Yam Cream combines guaranteed-potency wild yam extract (7% diosgenin) with progesterone, avocado oil, jojoba oil and select herbal extracts. This formula does not contain parabens.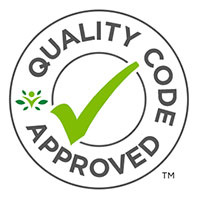 Discovered
by Swanson's team of internal scientific & wellness experts.
Tested
for unsurpassed purity, potency safety & quality by internal & third-party labs.
Approved
by Swanson Health's expert standards for quality products for mind, body & home.
FAQ
Q. How many milligrammes of USP Natural progesterone there are per oz in this product?
A. There will not be percentage or mg of the ingredients in this item. With some products, the FDA requires additional steps to gain approval for listing concentrations of the active ingredients on the label. If a manufacturer chooses to forego the additional steps and additional expense, the product is marketed as a cosmetic cream with no concentrations given. Relative concentrations may be ascertained by looking at the position of the active component in the listed ingredients. Ingredients are listed greatest at least, so the higher the active component is on the list, the greater the concentration.
About Swanson
Swanson produce a wide variety of supplements to support good health, weight loss and beauty. From individual vitamins to recipes designed for specific health complaints, Swanson has a capsule suitable for every possible need. Learn more about Swanson Health Products.
Save 15% with code
SWANSON15

at checkout.

Offer ends 28th December at 23:59